Professional Woodbridge Landscaping Contractors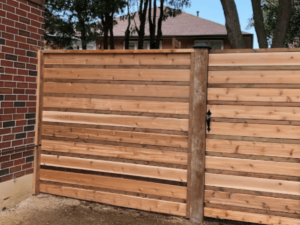 If you take the time to ask around when it comes to where you can find the best landscaping service for your Woodbridge home, most homeowners will tell you that the quality customized service you get from the pros at Ritestone Interlock & Landscaping just can't be beat. It takes a lot of work to and a lot of customized planning to keep your property looking its best, and nowhere will you find better customized landscaping and hardscaping service than at Ritestone Interlock & Landscaping. Our team of Woodbridge landscaping professionals have the experience and skill needed to take your next landscape design from concept to reality, no matter how simple or complex the design might be. We take our line of work very seriously, and we believe that shows in the consistently excellent results that we are able to deliver to each and every one of our customers in the local area. For all of your Woodbridge home's landscaping and hardscaping needs, trust the professionals at Ritestone Interlock & Landscaping to get the job done.
There is no reason to settle for anything less than the best when it comes to your Woodbridge home's landscaping, and with the help of our landscaping professionals at Ritestone Interlock & Landscaping, you never have to. We offer a wide range of different landscaping and hardscaping services that cover everything from interlocking stone patios and driveways, to natural stone retaining walls and waterfalls, and even custom designed outdoor kitchens. Whatever your project might be, our team of professional landscaping contractors will take the time to help you design and create exactly what you need to suit both your personal tastes and the functional needs of your home.
Give us a call today if you have any questions about our full line of professionals landscaping and hardscaping services, or if you would like to schedule an appointment for consultation with one of our specialists. Our team of experts are always standing by and would be more than happy to assist you in any way we can.
High Quality Hardscaping Services In Woodbridge
Here at Ritestone Interlock & Landscaping, we offer a number of different high quality landscaping and interlocking stone services to help our customers get exactly what they are looking for from their property. Some of our services include:
Outdoor Kitchen Design & Installation
Custom Wooden Fences, Pergolas, & Gazebos
Interlocking Stone Patios, Driveways, & Walkways
Natural Stone Waterfalls & Retaining Walls
And Much More…
Natural Stone Waterfall Installation In Woodbridge
Stone waterfall features are an extremely popular landscaping feature among many homeowners for very good reason. In addition to the natural value it can add to your home when done right, it also provides you with a relaxing space to forget about the stresses of the day while also reducing the noise pollution around your property and replacing it with the peaceful sounds of flowing water.
If you are looking for a professional that specializes in landscaping and interlocking stone in Woodbridge, please call 416-881-5188 or complete our online request form.