Professional Landscaping Contractors In Toronto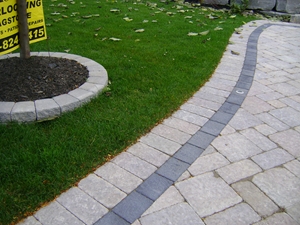 Here at Ritestone Interlock & Landscaping, our team of professional Toronto landscaping experts are highly experienced in providing a wide array of various high quality landscaping services to our customers to help them get the most out of their homes in terms of both beauty and function. Whether you have an exact landscaping design plan in mind, down to the very last detail, or you just know you want something done, but haven't made up your mind on what that it is yet, our team of Toronto landscaping specialists can help you form your vision and make it a reality. No matter which of these options it might be, or how complex your landscaping design might be, our team of professionals are ready to deliver you the high quality results you would expect from the area's premier landscaping service. When it comes to all of your Toronto landscaping needs, make sure you have the team of professionals that have proven time and again they know what it takes to get the job done, and get it done right. Call the pros at Ritestone Interlock & Landscaping today.
For over ten years, the professional landscaping contractors at Ritestone Interlock & Landscaping have been the name to trust when it comes to Toronto landscaping and interlocking stone services. Customer know that when they call in our team of landscaping professionals, they can expect their needs and desires to be met 100%, without fail. Here at Ritestone Interlock & Landscaping, we understand that when you take the time to carefully plan out a new landscaping design for your home, you aren't just investing in your home, but also in your happiness. With this in mind, our team of professionals at Ritestone Interlock & Landscaping make sure we take the time to create the perfect landscape design perfectly suited to your particular tastes and the particular design of your home.
Give us a call today if you have any questions about our full line of professional landscaping and interlocking stone services, or if you would like to schedule an appointment for consultation with one of our specialists. Our team of experts are always standing by and would be more than happy to assist you in any way we can.
High Quality Hardscaping Services In Toronto
Here at Ritestone Interlock & Landscaping, our professional landscaping contractors specialize in a number of high quality hardscaping services all designed with the goal of helping our customers get the most enjoyment and the most value out of their home. Some of our services include:
Interlocking Stone Pavers
Natural Stone & Flagstone Patios & Walkways
Outdoor Kitchen Design & Installation
And Much More…
Toronto Interlocking Stone Pavers
The durability that you will find with interlocking stone pavers is simply second to none. With interlocking stone pavers, your hard surfaces will not only have the sturdy and durable nature that comes along with stone or concrete slabs, but it will also have the ability to flex, preserving its integrity, especially during the cold winter months when ice can actually cause more solid surfaces to crack and suffer damage. In addition, with the wide variety of different stone types, colors, and textures, you can create a custom design that you won't be able to find anywhere else.
If you are looking for a professional that specializes in landscaping and interlocking stone in Toronto, please call 416-881-5188 or complete our online request form.