Dependable Commercial Landscaping Services In Toronto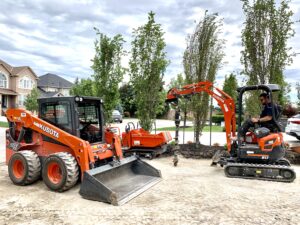 Making sure that your commercial property has the care it needs to keep looking its best is one of the keys to maintaining a successful business here in the Toronto area. As any business owner knows, first impressions are everything, and there is no better way to leave a lasting first impression than by dazzling your clients with a wondrous landscape design that is specifically suited to your property and perfectly maintained at all times. When you are looking for the best in
Toronto commercial landscaping services
, look no further than the landscaping pros at
Ritestone Interlock & Landscaping
. Our team of expert commercial landscaping specialists will provide you with the exceptional landscape design and maintenance you need to keep your property looking its best, so you can continue to wow customers all year round. Our team of commercial landscapers at Ritestone Interlock & Landscaping have the equipment, training, and experience necessary to handle any commercial landscaping project, no matter how big or small the project might be. Finding a professional commercial landscaping contractor in the Greater Toronto Area that can deliver you the exact look you want for your property without compromising quality doesn't have to be a difficult process. All it requires you to do is pick up the phone and call the pros at Ritestone Interlock & Landscaping, and then sit back while we take care of the rest. Our team of commercial landscaping experts can transform your commercial property into a beautiful horticultural vista, and we can do so for an extremely reasonable rate. Our team of
landscaping service
and
interlocking stone
 installation experts will work with you directly to help you get the exact look you want for your commercial landscaping project each and every time.
Give us a call today
if you have any questions about our full line of professional commercial landscaping service, or if you would like to schedule an appointment for consultation with one of our specialists. Our team of experts are always standing by and would be more than happy to assist you in any way we can.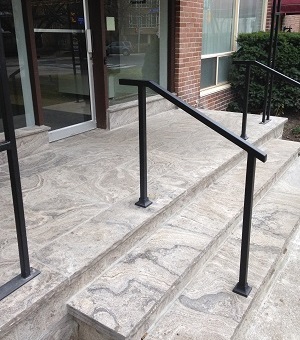 High Quality Commercial Landscaping Services
Here at Ritestone Interlock & Landscaping, our team of Toronto professionals can help you with a variety of different commercial landscaping services, including:
Irrigation & Pipework
Soil Testing
Brush Fire Prevention
Greenery Maintenance
And Much More…
Why Hire Ritestone Interlock & Landscaping For Commercial Landscaping in Toronto?
Our team of professional Toronto landscaping experts are highly trained and knowledgeable in the field of commercial landscaping and we always guarantee results to our clients. Our staff is always friendly and communicative with our clients, and you can always count on us to deliver superior quality landscaping results each and every time.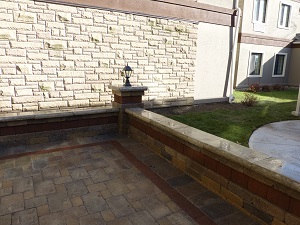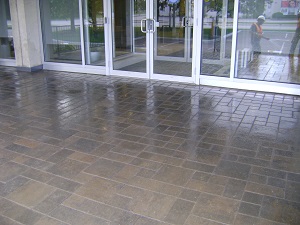 If you are looking for a professional company that specializes in commercial landscaping in Toronto, please call Ritestone Interlock & Landscaping at 416-881-5188 or complete our online request form.