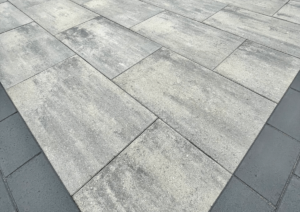 If you are looking for a surefire way to add both charm and character to your home's landscaping, getting creative with some brand new stone pavers might be just the touch you've been looking for. The landscape around your home is one of the best places to turn when you are looking for a home improvement project that will improve the overall aesthetic of your home while also improving the curb appeal and the value of your property overall.
Whether you are looking for something tasteful to accent your garden area, a more interesting patio surface, or just something to create a tasteful walkway throughout your landscaping, stone pavers can do it all and then some. In addition to the many charming uses you can find for interlocking stone around your Toronto area landscaping, there are a number of benefits you stand to gain by choosing to implement them into your landscaping design. Listed below are four of the top benefits that can be yours by utilizing stone pavers in your home's landscaping.
Increase Your Property's Value
One of the first things that a property appraiser is going to evaluate when they come out to your home is the overall condition of your landscaping. Having the right landscaping design can really help to enhance the overall charm and character of your home in addition to providing you with a comfortable outdoor living space. Stone pavers are an excellent choice when you are looking for a high quality material to create an outdoor patio space for you and your family to enjoy, whether it is right outside of your back door, or set apart from your home like a private little oasis. There are a multitude of different paver designs and materials out there to choose from that can help you achieve the look and feel for your landscaping that best reflects your personality and tastes. In addition to giving your a unique patio space, these pavers can also help you create a framework for your garden areas, helping to highlight and draw attention to them.
Increased Safety
When you have stone pavers that are properly installed around your home's landscaping, they can create walkways that allow you to safely traverse your outdoor spaces. Stone pavers form a permeable walkway surface, meaning that they drastically cut down on the amount of standing water around your yard as the water is allowed to flow through the base of the pavers and into the ground below them. This reduction of standing water means that the surfaces of your walkways won't be as slick as the water will have a better route to drain from your property.
Enhance Your Curb Appeal
The curb appeal of your home is very important, whether you are looking at selling your home or not, and having stone pavers added to your landscaping can go a long way towards enhancing it. Stone pavers will allow you to highlight and draw attention to certain areas of your home's landscaping that you want people to see.
Improve Drainage
If you have flat areas around your yard, these can become somewhat of a hazard during heavy rains. Larger flat spaces like driveways can cause serious runoff issues, but with the installation of natural stone or flagstone pavers, this standing water will be able to flow through, decreasing the runoff from your driveway and walkways. This decrease in runoff can also help to direct water away from your gardens or landscaping, and send it to areas where it can't do damage.
If you are looking for a professional landscaping contractor in Toronto, give Ritestone Interlock & Landscaping a call today at 416-881-5188 or fill out our online request form.